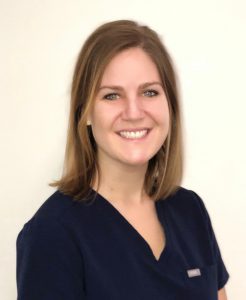 Gillian Landzberg, D.D.S. and FRCD(C)
Dr. Gillian Landzberg grew up in Thornhill, Ontario. She obtained her undergraduate degree in medical sciences from Western University and her DDS degree from the University of Toronto. She completed a residency in hospital dentistry at Cedars Sinai Medical Center in Los Angeles, California, where she treated underserved populations and patients with complex medical conditions. She has practiced general and emergency dentistry in Toronto for over 4 years. 
Dr. Landzberg completed her specialty training in the Graduate Endodontic program at the University of Toronto. During her time there, she served as chief resident and received the top resident award from the American Association of Endodontists for her research in endodontic surgery and root fractures. Currently, Dr. Landzberg works as a clinical instructor and lecturer in endodontics at the University of Toronto Faculty of Dentistry. She is a member of the Ontario Dental Association, Canadian Academy of Endodontics and American Association of Endodontists. During her free time, she enjoys spending time with friends and family and seeing live music.